Vienna Stories: Student Film Presentations
Join us as we celebrate our student films from their trip to Vienna!

Tuesday, May 2nd 
4:00-5:00pm
Milbank 302

All are welcome! Pizza and Refreshments will be served.
Willkommen!
Welcome to the German Department at Barnard College.
Kaffestunde Herbstsemester 2023!
Select Mondays @ 5:30-6:30pm
Deutsches Haus - 420 West 116th Street
February 20, March 6, March 20, April 3, April 17, May 1
Take a break and come practice your German!
All levels are welcome!
A Conversation about Barnard German programs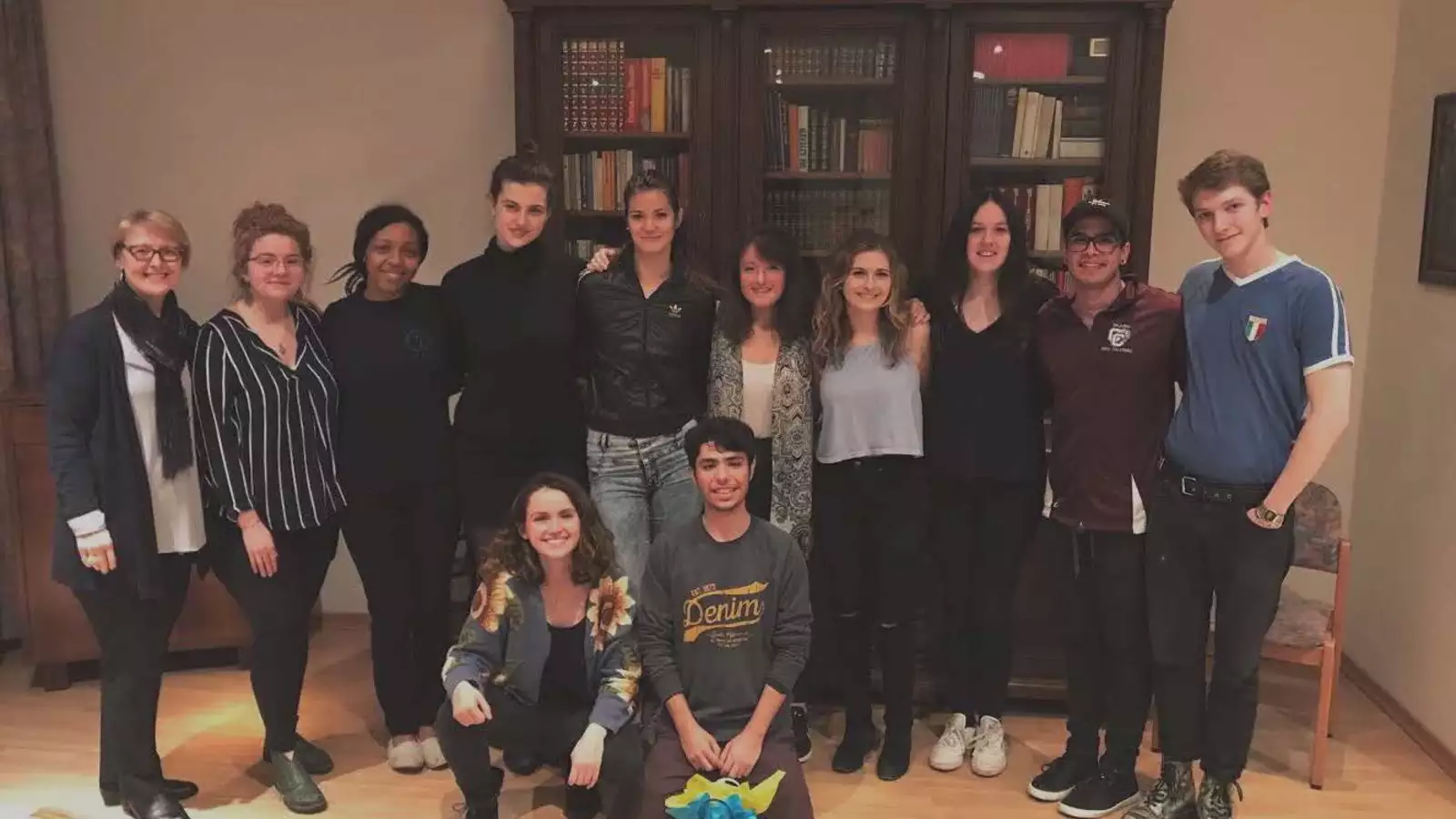 Our Mission
The Department of German fully endorses and strongly contributes to the internationalization of the educational experience offered to undergraduate students at Barnard College. German has always been one of the main European Languages taught at Barnard College, and the Department of German offers a variety of courses, from the elementary to the advanced level, to guide students in becoming versatile writers, competent interpreters, and confident speakers of the language. Through its course offerings, the Department of German provides students with a solid grounding, appropriate to their particular needs, in the various skills necessary to speak, read, write and understand the German language; it introduces students to the literatures, histories, and cultures of Germanophone countries or communities in a European and global context.
Contact Us
Department Assistant
Sondra Phifer
sphifer@barnard.edu
212-854-8312
Mailing Address
German Department
320 Milbank Hall
3009 Broadway
New York, NY 10027