Summer in Vienna!
GERM BC3020: The Vienna Experience: Culture, History, Language
Summer!!! July 7th - August 2nd, 2024
Professor Irene Motyl-Mudretzkyj
Barnard Global Programs Registration Website


During this 4-week study abroad language and culture course, students will practice and expand their German-language skills by exploring Austrian culture, history, and politics in one of Europe's most diverse cities! Students will meet for three hours four times a week both inside and outside of the classroom. During their time in Vienna, students will gain insight  into Austrian history and culture, apply, expand and practice their German-language skills through varied  indoor and outdoor activities, site visits, guest lectures, as well as integrated excursions and research projects. Extra-curricular activities, e.g.theater, movie, museum and music event visits will complement the experience of language and cultural learning. In their free time students will have the opportunity to apply and practice their skills and explore the city and its cultural offerings on their own.

Scholarships for full housing with breakfast and lunch, and $1200 towards student flights. Also, generous scholarships towards academic credits/tuition are available. Please email Professor Irene Motyl-Mudretzkyj for more info. 

Download flyer here
A Conversation about Barnard German programs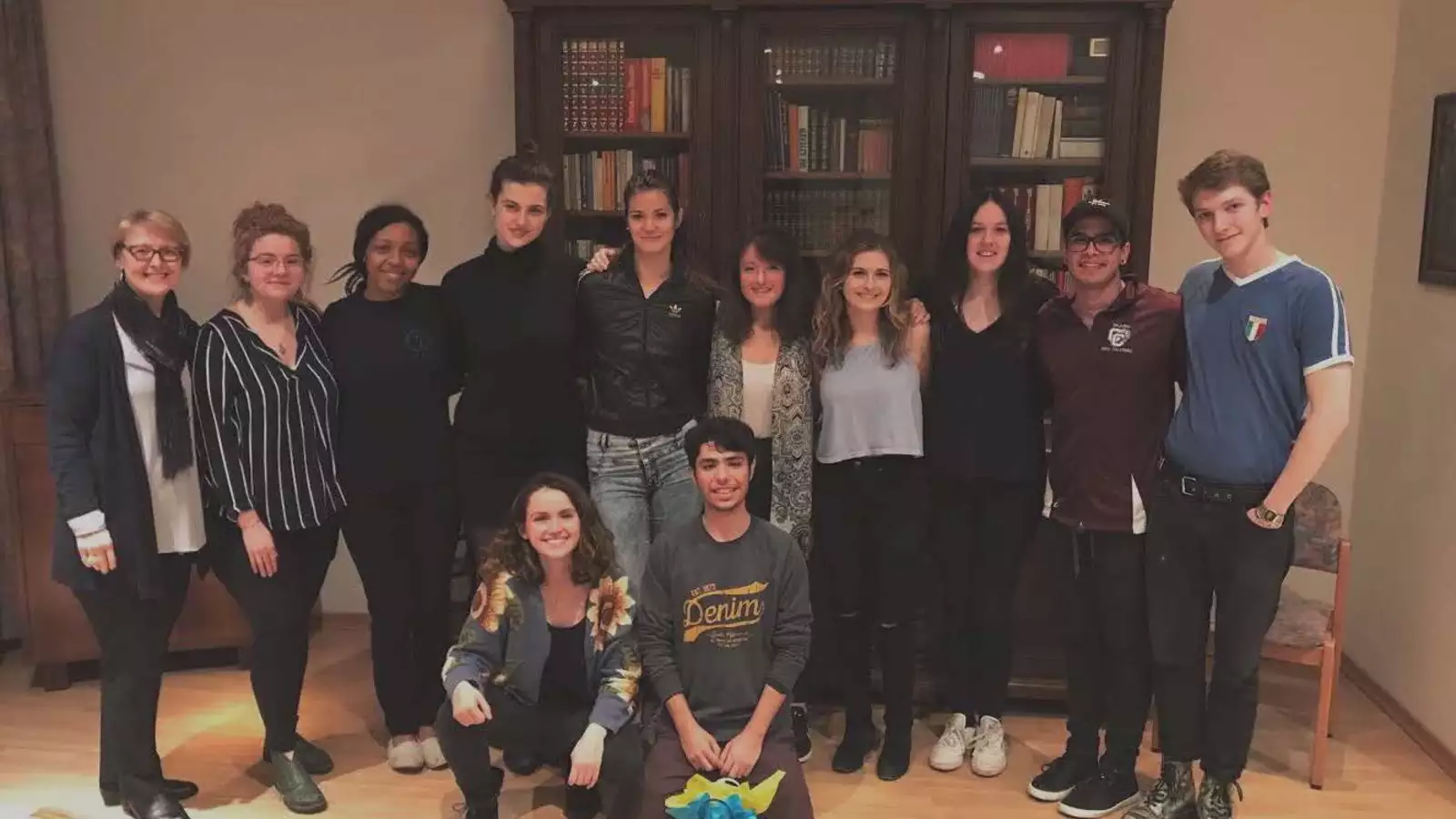 Our Mission
The Department of German fully endorses and strongly contributes to the internationalization of the educational experience offered to undergraduate students at Barnard College. German has always been one of the main European Languages taught at Barnard College, and the Department of German offers a variety of courses, from the elementary to the advanced level, to guide students in becoming versatile writers, competent interpreters, and confident speakers of the language. Through its course offerings, the Department of German provides students with a solid grounding, appropriate to their particular needs, in the various skills necessary to speak, read, write and understand the German language; it introduces students to the literatures, histories, and cultures of Germanophone countries or communities in a European and global context.
Contact Us
Department Assistant
Sondra Phifer
sphifer@barnard.edu
212-854-8312
Mailing Address
German Department
320 Milbank Hall
3009 Broadway
New York, NY 10027